© 2021 Wright Choice Limousine. All rights reserved

 398 West Army Trail, Bloomingdale, IL 60108| email:
[email protected]
| call: (630) 432-3937
Look at what people are saying about us

I would like everyone to know this is top notch livery service! This was the first time I had to trust someone other than my husband to get us to the airport. Ron Jr was on time settled my nerves and took good care of us both coming & going. I give them 10 stars!




-Kathy J., Lemont, IL

Who expects to receive an ice cold bottle of water at your left hand when you get into a chartered car? Who expects to laugh when the traffic gets unbearable? If you don't expect it, it is a delightful surprise. If you do expect it, you are probably using Wright Choice Livery. I was surprised, but I am definitely going to be a loyal client of theirs. Ron Jr. really is someone I trust, will rely on, and will call upon when my travels require a trip to the airport, or a trip to the dentist for surgery. I am glad they are there for us. 
The service I have received from Wright Choice Livery and Ron in particular has been impeccable. I am a nervous traveler by nature and Ron's service has made me feel quite comfortable and confident. His personable nature as well as dependabiltiy are what makes his business stand apart. I would recommend his service to anyone and everyone!

-Meredith,  Downers Grove, IL  

I chose Wright Choice Livery after researching dozens of private car companies online in the Chicago area due to their professionalism, commitment to high quality customer service and that they pride themselves on being a faith based, family operated company. We had an excellent experience during our rides to and from the airport, great conversation and most of all felt safe and comfortable the entire time. I would highly recommend Wright Choice to anyone! 

Thank-you again Ron & Ron II.

I have been traveling to the Chicago area for business frequently for the past several years. Over time, our company has used several of the car services in the area. Recently, we requested quotes via the internet. The most reasonable quote was from Wright Choice, so we decided to give the company a try. We are SO happy we did. This is a top-notch company that provides excellent customer service. Ron and Ron, Sr. are two of the nicest guys you will ever meet. They make you feel safe and comfortable throughout your ride and I promise you will enjoy the conversation if you choose to partake in a chat. Thanks, guys! Looking forward to seeing you again soon!

Ron and Ron Sr. are truly wonderful people. They have a way of making any trip an enjoyable one. I have been using Wright Choice for my trips to the airport since I moved to Naperville last August. I wouldn't use any other service and look forward to my rides to and from the airport.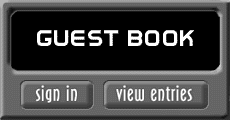 Click View Entries below for More!


5 Star Quality throughout......on time, courteous and clean. Perfect!! I will use again and would highly recommend them!          













Dan C., Naperville, IL